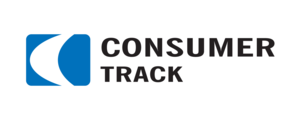 About ConsumerTrack
ConsumerTrack is a technology-centric internet marketing company built on a culture of excellence. We are the preferred digital advertiser for premium financial brands such as American Express, Allstate and Equifax. Through our 1600+ websites, we set the vision and the strategy for our clients to reach and connect with their target audience.
At ConsumerTrack, we pride ourselves in having a team that exudes leadership, high initiative, creativity, and passion. By joining our team, you will have the opportunity to maximize your job performance and satisfaction with a company that is constantly growing.
We are committed to recruit, retain, and promote employees with a diversity of backgrounds and life experiences. We believe such diversity fosters growth and innovation, ensuring we remain an industry leader.
We're currently looking for energetic, driven and entrepreneurial trendsetters for all areas of the organization.If you're looking to advance your career and become a part of our team, we invite you to apply for our open positions.