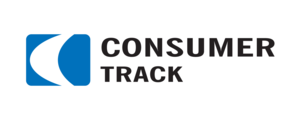 Video Editor/Videographer
Description
ConsumerTrack is a rapidly growing digital marketing company and content platform with technology innovation at the core of our business model. Our Team has built a profitable company with a reputation as the preferred digital advertiser for Fortune 1000 brands, banks, and financial institutions. We use our proprietary technology platform along with both our owned and operated sites and partner sites to reach hundreds of millions of US consumers every month.
We hire high performance individuals that are highly accountable, able to collaborate and communicate in a Team environment and who want to be the very best that they can be every day. The opportunities are endless at ConsumerTrack and we will continue to promote from within based on great performance and the impact you can make to the Company.
We are searching for an experienced Video Editor/Videographer for an exciting new position producing fun, conversational, and educational personal finance videos for GOBankingRates.com and related social media sites.
This position work with the Video Operations Manager in shooting and editing projects from start to finish, and must possess the creativity and technical skills necessary to manage multiple projects and work well with tight deadlines in a highly collaborative and fun environment. A great attitude and good sense of humor is a must.
Please be prepared to show us examples of your work, as well as why you would like to work on personal finance videos. Here are some examples of the videos we have created:
How to Quit Your Job and Travel
https://www.youtube.com/watch?v=RBxbISJQd1w
The Key to Long-Term Investment Strategies
https://www.youtube.com/watch?v=eQuOWdy2bgw
3 Ways to Stop Worrying About Money
https://www.youtube.com/watch?v=eQuOWdy2bgw
What you will be doing:
Editing personal finance videos from start to finish, including shooting video, creating still and/or motion graphics, music/still photo/stock b-roll search, color correcting, audio sweetening, and encoding
Shooting Facebook Lives, studio and street interviews, branded content, DIYs, docu-style personal stories, and other fun types of videos
Participate in pitch meetings to come up with new ideas for personal finance videos, articles, and Facebook live content

Adheres to ConsumerTrack, Inc.|GOBankingRate's style, branding, and workflow
Keep up-to-date with social trends and culture related to video production and video in social media
Requirements
Bachelor's Degree in Broadcasting, TV Production, Film, Journalism, Communications, Digital Communications, or equivalent work history
Must be highly skilled with Adobe Premiere
Adobe AfterEffects, Photoshop, and Illustrator experience a plus
Experience in all areas of video production, including camera set-up, lighting and audio for shoots in-studio and on-location
Experience producing Facebook Live videos
Experience making pre-recorded videos for Facebook Live polls and countdowns
Experience using the Canon C100 and DSLR cameras
Ability to work independently, but take direction well
Ability to conceptualize story ideas
Strong writing, communication, and interpersonal skills
Extensive experience handling multiple projects from pre to post production
Excellent storytelling skills
Grace under pressure, great people skills, high integrity
Bonus: Experience with Periscope, Instagram, and/or YouTube Live
Bonus: An interest in personal finance
Benefits
ConsumerTrack is a technology-centric internet marketing company built on a culture of excellence. We seek out the most talented people in the industry and place a high value of keeping our employees happy. You'll work with a world-class team and celebrate your successes at happy hour.
Why work for us?
Entrepreneurial culture, which promotes creative thinking and new strategies & ideas.
Competitive salary with excellent growth opportunity; we pride ourselves in having a team that exudes leadership, high initiative, creativity, and passion.
Company funding for outside classes and conferences to help you improve your skills.
Awesome medical, dental and vision plans with heavy employer contribution.
Paid vacation, holidays, and sick days
401k- We match 3% of employee's salary!
In-office gym and weekly fitness and yoga classes
Sweet corporate discounts including movie theaters, hotels and theme parks.
Monthly complimentary catered breakfast/lunches
Fully stocked kitchen with snacks and beverages.
Monthly employee outings (ex. Bowling, Paintball, Bonfires, etc.).
Great office location, down the street from Manhattan Beach. We're also near the I-405, with an array of great restaurants and happy hour venues within short walking distance.
LOCAL LOS ANGELES COUNTY CANDIDATES ONLY!!
NO REMOTE WORK-we want you to be a part of our elite team!
We are an equal opportunity employer and all qualified applicants will receive consideration for employment without regard to race, color, religion, sex, national origin, disability status, protected veteran status, or any other characteristic protected by law.