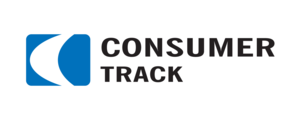 Description
ConsumerTrack is a rapidly growing internet marketing company with technology innovation at the core of our business model. Our Company has built a profitable company with a reputation as the preferred digital advertiser for Fortune 1000 brands, banks, and financial institutions. We use our proprietary technology platform along with both our owned and operated sites and partner sites to reach hundreds of millions of US consumers every month.
We hire high performance individuals that are highly accountable, able to collaborate and communicate in a Team environment and who want to be the very best that they can be every day. The opportunities are endless at ConsumerTrack and we will continue to promote from within based on great performance and the impact you can make to the Company.
GOBankingRates is a financial news and features website – fully owned and operated by ConsumerTrack Inc. – that provides readers with fresh takes on all things money and personal finance. We help our readers with things like growing their 401(k) balance, choosing a checking account, saving money at places like Target and Chipotle, and steering clear of tax mistakes.
Our GOBankingRates.com team has an exciting opportunity for an entry-level Editorial Associate to join our fun, fast-paced editorial department to provide compelling and edifying personal finance content. GOBankingRates.com, one of our high-traffic sites, partners with a number of major media outlets such as Business Insider and The Huffington Post to make it easy for consumers to navigate through the world of finance.
The Editorial Associate role is composed of covering all aspects of digital content strategy - from goal setting, evaluation, analytics and strategy development to exploring how to build a brand online through content, search, social media and email marketing. You will learn about planning, production and creation of digital content while mentored by some of our finest journalists.
You will learn:
The digital publishing process from beginning to end – from creating an editorial calendar, crafting titles and strong ideas/topics to promoting the content.
How to drive clicks with SEO, better headlines and user-friendly story structures.
How to identify credible sources and fact check articles for the highest degree of accuracy.
How to track and measure the success of your content via tools and metrics.
Effective creative collaboration by participating in weekly brainstorming sessions.
A deep understanding of the personal finance space and the trends impacting how Americans manage their money.
How to navigate content management and marketing tools such as WordPress and Kapost.
Responsibilities
Creating posts from the editorial calendar into Kapost.
Reviewing posts for completion and publishing content.
Curating, resizing and overseeing stock photography needs for GOBankingRates.
Brainstorming article topics and angles for major initiatives and general content.
Maintain internal process and training documents on Intranet.
Work closely with Sr. Editorial Manager on ad hoc projects.
Requirements
A degree in English, Journalism, or similar.
A clear commitment to a career in journalism/digital publishing
New graduates accepted, some experience in digital/editorial position(s) preferred.
Extreme attention to detail.
Observant, and is skilled at piecing broad concepts/processes together.
Experience with Microsoft Office suite of programs with emphasis on Excel (Excel Power Users highly preferred)
Experience with blogging, CMS, HTML, SEO and/or finance all a plus.
A strong interest in issues that affect companies, markets and economies.
While strong writing skills are crucial to this role, this is not a writing based role.
Benefits
ConsumerTrack is a technology-centric internet marketing company built on a culture of excellence. We seek out the most talented people in the industry and place a high value of keeping our employees happy. You'll work with a world-class team and celebrate your successes at happy hour.
Why work for us?
Entrepreneurial culture, which promotes creative thinking and new strategies & ideas.
Competitive salary with excellent growth opportunity; we pride ourselves in having a team that exudes leadership, high initiative, creativity, and passion.
Company funding for outside classes and conferences to help you improve your skills.
Awesome medical, dental and vision plans with heavy employer contribution.
Paid vacation, holidays, and sick days
Contribution to Student Loan Debt
401k- We match 3% of employee's salary!
In-office gym and weekly fitness and yoga classes
Monthly complimentary catered breakfast/lunches
Fully stocked kitchen with snacks and beverages.
Monthly employee outings (ex. Bowling, Paintball, Bonfires, etc.).
Great office location, down the street from Manhattan Beach. We're also near the I-405, with an array of great restaurants and happy hour venues within short walking distance.
LOCAL LOS ANGELES COUNTY CANDIDATES ONLY!!
NO REMOTE WORK-we want you to be a part of our elite team!
We are an equal opportunity employer and all qualified applicants will receive consideration for employment without regard to race, color, religion, sex, national origin, disability status, protected veteran status, or any other characteristic protected by law.