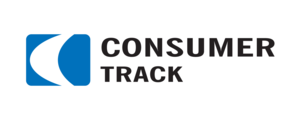 Sr. Digital Sales Account Manager
Description
ConsumerTrack™ is unique in the digital marketing and media industry - we combine marketing, digital, content and fintech. Our performance based approach increases brand awareness and generates targeted audience engagement on our internal web properties and partner sites.
We are looking for an accomplished Digital Strategic Account Manager who has had success working directly with major brands and ad agencies in the digital marketing space. In this role, you will grow the accounts of our existing portfolio of financial clients while focusing on retention, scalability and collaboration.
Work with the Account Executive Team on new opportunities and to facilitate on-boarding of new clients.
Work with current financial clients on a daily basis to ensure a high-level of client satisfaction while meeting their KPI goals
Maintain a high level of upselling sales activity through face-to-face appointments, presentations and other related efforts.
Produce analyses and recommendations to optimize performance as part of regular review cycle with managed clients
Envision and own strategic account plans to drive growth of performance of campaigns - standard media, video, content, and other custom advertising solutions.
Negotiate growth of monthly/quarterly/yearly budgets by recommending new initiatives, products, and optimizations
Leverage creative and marketing knowledge to work with clients in developing new strategies with creative and landing page testing
Identify digital trends and lead digital education for clients and internal staff on strategic digital initiatives drawing on your knowledge of Strategy, Mobile and Technology.
Work closely with cross-functional teams (media buying, ad ops, analytics, tech, etc.) and individuals at various levels to coordinate technical, legal, tracking, trafficking and creative requirements
Work with analytics to monitor and analyze the reporting and provide key insights/ learnings to clients, and identify opportunities to enhance existing digital marketing programs.
Requirements
5 years of previous and proven experience in digital account management where strict KPI goals have been met
Strong written and oral communication skills
Strong with Excel and reporting data
Experience working with top tier ad agencies a strong plus
Experience with multiple pricing models (CPA, CPC, CPM and CPL)
Bachelor's degree required.
Benefits
Competitive salary with excellent growth opportunity; we pride ourselves in having a team that exudes leadership, high initiative, creativity, and passion.
Awesome medical, dental and vision plans with heavy employer contribution.
Paid vacation, holidays, and sick days.
401k- We match 3% of employee's salary after the first year of employment.
In-office gym and weekly fitness and yoga classes.
Fully stocked kitchen with snacks and beverages.
We are an equal opportunity employer and all qualified applicants will receive consideration for employment without regard to race, color, religion, sex, national origin, disability status, protected veteran status, or any other characteristic protected by law.