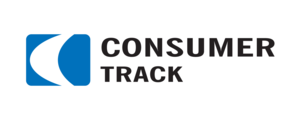 Sr Director of Paid Media
Description
ConsumerTrack™ is unique in the digital marketing and media industry - we combine marketing, digital, content and fintech. Our performance based approach increases brand awareness and generates targeted audience engagement on our internal web properties and partner sites.
The Senior Director of Paid Media is responsible for the Paid Media Team (SEM/Paid Social) who implements and optimizes our digital marketing campaigns. This position will lead the team in setting our strategy and media planning goals, while executing results.A critical eye for detail and a love for data analysis is a must. Experience with retargeting, online video campaigns, programmatic/real-time bidding (RTB) and accounts that focus on ROI is a strong plus. This is a leadership role reporting directly to the CEO.

Builds, manages, and leads a highly analytical and data driven media buying team.
Plans and oversees the day-to-day management and optimization of assigned media marketing campaigns across multiple verticals.
Analyzes campaign performance reports to inform daily optimizations and testing recommendations. Provides strategic leadership on paid media budget, media spend allocation and KPIs, including target CPA, campaign structuring and other facets of paid media to achieve revenue goals.
Forecast paid media growth and communicate new opportunities to improve current processes and approaches to meet campaign objectives and performance goals.
Reviews RFPs and filters for most suitable proposals to develop customer acquisition plans for clients.
Insures that campaign KPIs and objectives are met both near and long term.
Prepares research and insights to inform ongoing media recommendations.
Supports the paid media team to negotiate the best placement and rates, and to ensure highest value-add, and optimal use of budgeted funds.
Keeps current on media trends, attends industry conferences and encourages innovation/creativity throughout all projects.
Perform other related duties as required or assigned.
Requirements
Bachelor's degree (B.A. or B.S.) required
8+ years related experience in direct response media buying and management with a history of consistently meeting customer acquisition goals.
Hands on knowledge of Google's Double Click Ad Products (DBM & DCM), - AdWords and Facebook Power Editor is required
Extensive experience purchasing and managing a variety of online media campaigns (display/banners, social media, advertorials, native, contextual, paid search, email, etc.).
Proven ability to accommodate evolving responsibilities, competing priorities and changing needs of client/department.
Strong attention to detail and master of media math.
Experience working in a performance based, customer acquisition environment.
Thorough understanding of digital creative strategy development.
Strong decision-making, organizational, planning and problem-solving skills.
Enthusiasm for translating data into actionable insight relevant to marketing program objectives.
Experience with various deal structures including CPC, CPA, CPM and knowledge of the unique nuances and structural characteristics of campaigns.
Must be proficient in Microsoft Office products such as Word, Excel and PowerPoint
Experience with campaign management/ad serving technology: Double Click, DART, Double Click Bid Manager, AdWords or Facebook Power Editor. Etc.
Must be a thought leader with a proven track record of success in managing digital advertising teams and ensuring maximum ROI.
Benefits
Competitive salary with excellent growth opportunity; we pride ourselves in having a team that exudes leadership, high initiative, creativity, and passion.
Awesome medical, dental and vision plans with heavy employer contribution.
Paid vacation, holidays, and sick days.
401k - We match 3% of employee's salary after the first year of employment.
Fully stocked kitchen with snacks and beverages.
NO REMOTE WORK -- we want you to be a part of our elite team!

We are an equal-opportunity employer, and all qualified applicants will receive consideration for employment without regard to race, color, religion, sex, national origin, disability status, protected veteran status, or any other characteristic protected by law.