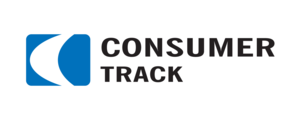 Description
ConsumerTrack is a rapidly growing internet marketing company with technology innovation at the core of our business model. Our company has built a profitable business with a reputation as the preferred digital advertiser for Fortune 1000 brands, banks, and financial institutions. We use our proprietary technology platform along with both our owned and operated sites and partner sites to reach hundreds of millions of U.S. consumers every month.
We hire high-performance individuals who are highly accountable, able to collaborate and communicate in a team environment, and who want to be the very best that they can be every day. The opportunities are endless at ConsumerTrack, and we will continue to promote from within based on great performance and the impact you can make to the company.
GOBankingRates.com, a division of ConsumerTrack Inc., is a financial portal that provides readers with fresh takes on a range of financial topics from personal finance and budgeting to financial planning, wealth building, and investing. Over 1 million readers visit our website each month to read original articles on information and trending news topics in the money vertical.
Our editorial team has partnered with dozens of top media outlets such as MSN, Daily Finance, Business Insider, CBS MoneyWatch, and Huffington Post to provide syndicated and original personal finance, investing, retirement, and consumer banking content to readers.
We are looking for a full-time, in-house digital content editor for our SEO segment, which produces in-depth, data-driven content. As an editor on the GOBankingRates content team, you will edit and optimize text-based features on personal finance topics incorporating data and graphics provided by our in-house research and design teams. Topics will include but are not limited to: money management, banking, debt, investing, retirement planning, consumer behavior and product cost analyses. This is not a video editing or marketing position. The ideal candidate is a strong editor with a blend of project management skills and a basic understanding of SEO content best practices.
This is a full-time position based in our El Segundo, California, office.
RESPONSIBILITIES
Own growing SEO articles from pre- to post-production to ensure all deadlines along the content production and optimization processes and all quality standards are met

Use competitive analyses and SEO keyword research to identify requirements and content elements needed for features
Daily check-ins on your content to ensure all deadlines are being met, including by freelancers and other task owners
Prompt addressing of hold-ups in production with team members as needed, including Design, Video, freelancers and other stakeholders like Social and Content Partnerships

Collaboration with other departments to facilitate production of visual elements needed for your text-based articles, including Social, Design and Video
Daily editing tasks, including writing and/or reviewing assignment briefs that incorporate SEO keyword requirements, fact-checking, copy editing and potential rewrites, link review and quality assurance
Fact-checking research, fact-checking infographics and editing the text of other design visuals
Project managing editorial freelancers, coordinating their assignments and providing them with feedback on quality
Bringing up issues and solutions to your direct manager — often, this will require collaborating with other departments, submitting tickets and reviewing results, providing training support or feedback, etc.
Supporting ongoing training needs for in-house and freelance teammates
Sharing updates and information with the entire team as needed
Ongoing brainstorming for new article concepts and angles, vetting against previously published articles and keyword strength
Continually reviewing partners and competitors to trend-spot and bring new ideas to the table
Improve article production process and overall efficiency
Requirements
Three years of digital content editing or similar content editing experience – a focus on SEO, keyword optimization and conversion trends is preferred
Full command of copy-editing skills (AP Style), including grammar, spelling, punctuation, flow, and ability to identify missing information the reader will be looking for
Digital content writing or journalism experience
Original reporting/interviewing experience
Fact-checking experience
Ability to meet deadlines
Excellent communication skills and ability to work with a fast-paced team
Collaborative, self-motivated editor requiring minimal supervision
Technical aptitude (content management system, blog platform, HTML knowledge, and experience with Google Analytics and Google Keyword Planner Tool preferred)
Understanding of SEO keyword optimization preferred
Ability to read financial and technical reports and methodologies preferred
Bachelor's degree in journalism or similar

Benefits
ConsumerTrack is a technology-centric internet marketing company built on a culture of excellence. We seek out the most talented people in the industry and place a high value of keeping our employees happy. You'll work with a world-class team and celebrate your successes.
Why work for us?
Entrepreneurial culture, which promotes creative thinking and new strategies and ideas
Competitive salary with excellent growth opportunity; we pride ourselves on having a team that exudes leadership, high initiative, creativity and passion
Company funding for outside classes and conferences to help you improve your skills
Awesome medical, dental and vision plans with heavy employer contribution
Paid vacation, holidays, and sick days
401k -- We match 3% of the employee's salary!
Fully equipped in-office gym and yoga classes
Sweet corporate discounts, including at movie theaters, hotels and theme parks
Frequent complimentary catered breakfast/lunches
Fully stocked kitchen with snacks and beverages
Frequent employee outings (e.g., bowling, paintball, bonfires, etc.)
Great office location down the street from Manhattan Beach. We're also near the I-405, with an array of great restaurants and happy hour venues within a short distance.
LOCAL LOS ANGELES COUNTY CANDIDATES ONLY!!
NO REMOTE WORK -- we want you to be a part of our elite team!
We are an equal-opportunity employer, and all qualified applicants will receive consideration for employment without regard to race, color, religion, sex, national origin, disability status, protected veteran status, or any other characteristic protected by law.