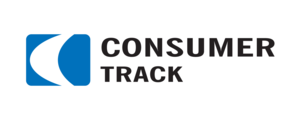 Description
ConsumerTrack is a rapidly growing digital marketing company and content platform with technology innovation at the core of our business model. Our Team has built a profitable company with a reputation as the preferred digital advertiser for Fortune 1000 brands, banks, and financial institutions. We use our proprietary technology platform along with both our owned and operated sites and partner sites to reach hundreds of millions of US consumers every month.
We hire high performance individuals that are highly accountable, able to collaborate and communicate in a Team environment and who want to be the very best that they can be every day. The opportunities are endless at ConsumerTrack and we will continue to promote from within based on great performance and the impact you can make to the Company.
ConsumerTrack is looking for a sales coordinator to work with clients and agencies in the banking, personal finance, and travel sector. This role will assist the sales team in telling the story of who we are and how we deliver optimal results for our clients. This role will interface with both the client and internal departments at ConsumerTrack on tasks including but not limited to:
* Work with the sales team to build client-facing materials such as RFPs and presentation decks
* Build mock ad campaigns for clients
* Handle client billing and invoicing, including reconciliation between 1st party and 3rd party reporting numbers
* Track and measure client performance and provide performance updates to the client
* Coordinate with media and ad ops for any campaign changes (pricing/budget updates, compliance updates, etc)
* Build IOs for media/clients
Requirements
Strong knowledge of Excel and Powerpoint
Experience with Atlas, DFP, OpenX or similar ad serving solution is a plus
Experience with Jira is preferred
CRM experience (Salesforce, etc.) is a plus
RFP submission experience (Prisma, Mediavisor, etc) is a plus
Benefits
ConsumerTrack is a technology-centric internet marketing company built on a culture of excellence. We seek out the most talented people in the industry and place a high value of keeping our employees happy. You'll work with a world-class team and celebrate your successes.
Why work for us?
Entrepreneurial culture, which promotes creative thinking and new strategies and ideas
Competitive salary with excellent growth opportunity; we pride ourselves on having a team that exudes leadership, high initiative, creativity and passion
Company funding for outside classes and conferences to help you improve your skills
Awesome medical, dental and vision plans with heavy employer contribution
Paid vacation, holidays, and sick days
401k -- We match 3% of the employee's salary!
Fully equipped in-office gym and yoga classes
Sweet corporate discounts, including at movie theaters, hotels and theme parks
Frequent complimentary catered breakfast/lunches
Fully stocked kitchen with snacks and beverages
Frequent employee outings (e.g., bowling, paintball, bonfires, etc.)
Great office location down the street from Manhattan Beach. We're also near the I-405, with an array of great restaurants and happy hour venues within a short distance.
LOCAL LOS ANGELES COUNTY CANDIDATES ONLY!!
NO REMOTE WORK -- we want you to be a part of our elite team!
We are an equal-opportunity employer, and all qualified applicants will receive consideration for employment without regard to race, color, religion, sex, national origin, disability status, protected veteran status, or any other characteristic protected by law.