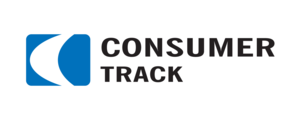 Editorial Intern - Summer
Description
ConsumerTrack™ is unique in the digital marketing and media industry - we combine marketing, digital, content and fintech. Our performance based approach increases brand awareness and generates targeted audience engagement on our internal web properties and partner sites.
ConsumerTrack's Content Department is looking for an intern to help execute our editorial vision for our leading personal finance site, GOBankingRates.com. We help people make money, save money, and leave a richer life, and tell compelling stories about all the stages of everyone's money journey. The ideal candidate loves digital content, has a sharp eye for copyediting and fact-checking, and is knowledgeable about industry trends related to social media, SEO, and content marketing. This role includes the following responsibilities:
Brainstorm with the editorial team about upcoming story ideas, and contribute to the execution of approved ideas.
Track trending content ideas with a money angle across a variety of platforms.
Assist the editorial team with daily quality assurance review of published content.
Conduct keyword research to support keyword targeting for content calendar planning and article optimization.
Copyedit and fact-check articles.
Assist the editorial team with various data-entry, transcription, light research, and other tasks.
Conduct data research to support editorial content creation.
Learn storytelling and SEO best practices.
Requirements
Currently pursuing or obtained a Bachelor's degree in Communications, Journalism, Digital Marketing, English or related degree
Cover letter outlining your qualifications and explaining why you are interested in the internship at ConsumerTrack
Strong writing and editing skills
Proficient in Microsoft Office and WordPress or similar content management systems
Strong attention to detail and highly organized
Strong communication, project management, and critical thinking skills
Must be available 24-29 hours per week, Monday-Friday, 9 am-6 pm
This is a PAID internship
Good to have skills:
Minimum 6 months experience on an editorial staff or with a publication or digital media platform is a plus
Minimum 2 months experience with Google Analytics, Google AdWords, or SEMrush is a plus
Knowledge of AP Style is a plus
Bonus: An interest in personal finance
Benefits
Entrepreneurial culture, which promotes creative thinking and new strategies & ideas
Competitive salary with excellent growth opportunity; we pride ourselves in having a team that exudes leadership, high initiative, creativity, and passion
In-office gym and weekly fitness and yoga classes
Monthly complimentary catered breakfast/lunches
Fully stocked kitchen with snacks and beverages
We are an equal opportunity employer and all qualified applicants will receive consideration for employment without regard to race, color, religion, sex, national origin, disability status, protected veteran status, or any other characteristic protected by law.