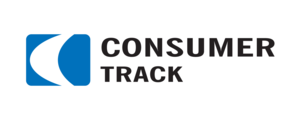 Account Manager, Media Buying Team
Description
ConsumerTrack is the preferred digital advertising provider for the world's top brands. With sophisticated digital marketing technology and over 10 years of experience, ConsumerTrack helps these organizations reach and connect with their target audience.
We are looking for an Account Manager to join our Media Buying Team. You'll be working with the most in-demand offers running on our platform to develop and grow relationships with top publishers. A key role within the Media Buying Team, the Account Manager focuses on prospecting and growing ConsumerTrack's relationships with top tier publisher partners.
The Account Manager role will report directly to the Media Manager. This position is based out of our New York City satellite office. You'll enjoy a fun start-up environment in our New York location while working cross-functionally (virtually) with the Los Angeles based team.
Responsibilities:
Account Management
Responsible for maintenance and growth of revenue on a monthly basis to hit company performance goals (monthly, quarterly, yearly)
Complete ownership of your portion of media buying business. Includes accountability for bottom line results each month (revenue, GPM)
Top Grading: constantly review your book of business identifying sources that can be replaced with better quality and/or better diversified accounts
Develop and maintain professional, genuine relationships with online media partners, to facilitate campaign growth and to explore future collaboration

Diversification (product, vertical, channel)
Growth through incremental opportunities and referrals
Optimization of front end (External) creative and messaging to increase quality, click through rates and click to conversion rates
Research/Industry Knowledge
As an Account Manager responsible for buying media, the expectation is that you work toward becoming an industry expert.
Research trends in media buying, technology and competitors to share with the team and present opportunities to improve/shape CTI Media Buying.
Be the first to know about shifts in industry (compliance, regulatory, M&A etc.) and identify ways to leverage external factors to improve and grow
Represent CTI as a best in class media/digital company at industry events.
Internal
Liaise with Product, Operations, Tech and Ad-ops Teams in support of company goals.
Work with Product on internal optimization efforts (product and vendor level) especially creating and delivering data and results communication your external partners in a positive and encouraging manner.
Work to create best in class ways to present data, information and our company to external audiences.
Provide feedback and support to management and your peers in order to streamline and improve efficiency of current and new processes.
Requirements
Experience in managing online advertising campaigns
Business development experience preferred
Strong analytic skills and ability to grow and achieve ROI goal.
A minimum of 5 years of previous and proven experience with digital media buying
Ability to manage multiple responsibilities and projects.
Strong written and oral communication skills
Advertising experience including on-line media planning/buying, campaign development and performance analysis.
Strong negotiation skills.
Experience managing campaigns on CPA, CPC, CPM and CPL models, knowledge of all forms of on-line lead generation programs, including: PPC, e-mail, display, CPA and other on-line media opportunities.
Extensive analytical capabilities in quantifying, reporting and documenting performance metrics.
Experience successfully collaborating among cross-functional teams.
Bachelor's degree required.
Should enjoy a challenging, dynamic and fast-paced work environment.
Must possess an entrepreneurial and results driven attitude.
Benefits
At ConsumerTrack Inc., we seek out the most talented people in the industry and place a high value of keeping our employees happy and fulfilled by offering the following company-wide benefits:
Entrepreneurial culture, which promotes creative thinking and new strategies and ideas
Competitive salary + commission with excellent growth opportunity
Company funding for outside classes and conferences to help you improve your skills
Awesome medical, dental and vision plans with heavy employer contribution
Paid vacation, holidays, and sick days
401k: We match 3% of employee's salary after one year of full-time employment
Monthly employee activities
We are an equal opportunity employer and all qualified applicants will receive consideration for employment without regard to race, color, religion, sex, national origin, disability status, protected veteran status, or any other characteristic protected by law.