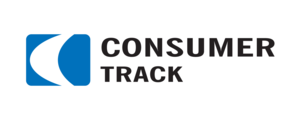 Description
ConsumerTrack™ is unique in the digital marketing and media industry - we combine marketing, digital, content and fintech. Our performance based approach increases brand awareness and generates targeted audience engagement on our internal web properties and partner sites.
ConsumerTrack's Tech team is looking for an intern to help support, build, and design internal applications to increase our speed, quality, and visibility of deployments. The ideal candidate understands a linux system, is interested in cloud technology and automating repetitive tasks to save time.
This position will include the following responsibilities:

Work with the internal teams with current/new projects during development & implementation phases.
Assist with design, build and troubleshooting of internal cloud-based applications.
Develop and architect solutions using Amazon Web Services to host revenue impacting web applications.
Develop a Status Page to track our application health and deployment status.
Provide IT/HelpDesk support for PA office.
Requirements
On track to complete a BA or BS degree (or already have one) in computer related fields.
Know at least one programming language.
Familiarity with a Linux system.
Strong attention to detail and highly organized
Must be available 24-29 hour per week Monday-Friday between 9am-6pm
This is a PAID internship
Good to have skills:
You can build a computer from scratch.
Benefits
Entrepreneurial culture, which promotes creative thinking and new strategies & ideas
Competitive salary with excellent growth opportunity; we pride ourselves in having a team that exudes leadership, high initiative, creativity, and passion
Fully stocked kitchen with snacks and beverages
Paid internship gaining applicable skills and knowledge
We are an equal opportunity employer and all qualified applicants will receive consideration for employment without regard to race, color, religion, sex, national origin, disability status, protected veteran status, or any other characteristic protected by law.