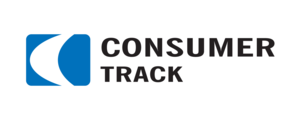 Description
ConsumerTrack is a rapidly growing digital marketing company and content platform with technology innovation at the core of our business model. Our Team has built a profitable company with a reputation as the preferred digital advertiser for Fortune 1000 brands, banks, and financial institutions. We use our proprietary technology platform along with both our owned and operated sites and partner sites to reach hundreds of millions of US consumers every month.
We hire high performance individuals that are highly accountable, able to collaborate and communicate in a Team environment and who want to be the very best that they can be every day. The opportunities are endless at ConsumerTrack and we will continue to promote from within based on great performance and the impact you can make to the Company.
We are seeking an experienced Product Manager, Content to contribute to the growth and innovation of ConsumerTrack's web properties. The product manager will be tasked with end-to-end product development projects on one or more of ConsumerTrack's successful websites.
This role will be working with all teams in the company: the design team to innovate new designs, adding functionality with our engineering team, and collaborating with the analytics team to analyze data to make product improvements.
The right individual will have the opportunity to contribute across multiple initiatives from optimization (marketing, media, mobile, consumer experience) to website monetization to launching new business units. This Product Manager must exhibit a proven track-record and/or crafting & presenting business cases and functional requirement documents, understanding of online marketing basics, managing post-launch resolution, cross-departmental collaboration, and successfully managing the development of products through to full completion.
Responsibilities:
• Motivated to deliver and ship new products and tools on a regular basis to impact the growth of a fast moving and dynamic company.
• Own and guide projects, new initiatives and innovative product development through the entire product lifecycle - from product planning and development, the design process through post launch resolution and product optimizations.
• Write functional specifications, create wireframes, user stories, review test plans and lead UAT to ensure business performance requirements and timelines are met.
• Manage and prioritize multiple initiatives with ROI, available resources, and timelines in mind.
• Present KPIs, trends and insights to the team. Define product success metrics and measure key performance indicators during planning and after launch.
• Run daily scrums specific to your projects and initiatives to keep alignment with all contributing people and departments.
• Present weekly demos, updates and reports to Head of Product and participating team members.
Requirements
• 5-8 year's product development experience, with experience either in data analytics, optimization, monetization, new product development or mobile. Lead generation or content product management is a plus.
• Excellent interpersonal and communication skills, with ability to quickly establish credibility with key business partners and co-workers.
• Entrepreneurial spirit to make decisions and work independently.
• Ability to deliver consistently and thrive in fast-paced environment.
• Bachelor's degree
Benefits
ConsumerTrack is a technology-centric internet marketing company built on a culture of excellence. We seek out the most talented people in the industry and place a high value of keeping our employees happy. You'll work with a world-class team and celebrate your successes.
Why work for us?
Entrepreneurial culture, which promotes creative thinking and new strategies & ideas.
Competitive salary with excellent growth opportunity; we pride ourselves in having a team that exudes leadership, high initiative, creativity, and passion.
Company funding for outside classes and conferences to help you improve your skills.
Awesome medical, dental and vision plans with heavy employer contribution.
Paid vacation, holidays, and sick days
Contribution to Student Loan Debt
401k- We match 3% of employee's salary!
In-office gym and weekly fitness and yoga classes
Monthly complimentary catered breakfast/lunches
Fully stocked kitchen with snacks and beverages.
Monthly employee outings (ex. Bowling, Paintball, Bonfires, etc.).
Great office location, down the street from Manhattan Beach. We're also near the I-405, with an array of great restaurants and happy hour venues within short walking distance.
LOCAL LOS ANGELES COUNTY CANDIDATES ONLY!!
NO REMOTE WORK-we want you to be a part of our elite team!
We are an equal opportunity employer and all qualified applicants will receive consideration for employment without regard to race, color, religion, sex, national origin, disability status, protected veteran status, or any other characteristic protected by law.