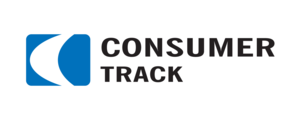 Description
Over the past 12 years, ConsumerTrack has grown within the personal finance verticals, dramatically expanding the volume of data collected. With this growth comes the opportunity to leverage our data in new and meaningful ways to drive improvements across all aspects of the organization. This Data Analyst will help define,analyze, and report on data and trends. This person will analyze and report on a wide variety of metrics from multiple data sources. This role will work with the Analytics and Data teams to deliver findings. This position requires an ability to work with business units, as well as data engineers to continuously improve our reporting platform, and build self-serve reporting services for each department to access key data from multiple sources.

This role requires a balance of technical experience in dealing with data, data sources and reporting platforms (Tableau) with business acumen and the understanding of how to create intuitive reports, insights and actionable intelligence for each business unit and various departments.
RESPONSIBILITIES
Create enterprise-level dashboards and reports to guide business decisions and measure against actual performance.
Analyze web and mobile behavior, conversion trends, and success metrics to identify patterns and realize product opportunities.
Work with application and data engineers to develop, implement and optimize data management processes to design self-serve reporting & analytics solutions using all available tools (Tableau, Google Analytics, custom reporting, etc). May occasionally profile and/or validate data in the data warehouse to ensure accuracy.
Work with cross-functional team to develop requirements for tracking, data management, and data structures needed to enable the team to successfully run reporting and analytics.
Requirements
Experience: 2-5 years of relevant work experience in analytics and data
BA/BS in technical or business-related field
Complex problem solving skills and ability to work with large amounts of data. Ability to use data to produce insights.
Advanced Microsoft Office knowledge, Expert level in Excel, Power Pivot or Power BI a plus.
Basic SQL knowledge, experience in data profiling and solid understanding of data warehousing a plus.
Basic to Intermediate experience working with creating reports and dashboards using Tableau Desktop, experience with Tableau Server a plus.
Some knowledge of DoubleClick (DFP & DFA), Google AdWords, Google Analytics data sources and in utilizing BI tools (Tableau) to build reports, dashboards and provide insights into those data sources.
High energy, motivated self-starter with ability to take direction
Exceptionally high standards in communicating the results of analysis in a clear and effective manner
Detail-oriented and proactive
Experience working with JIRA or similar project management systems on Agile Scrum/Kanban projects
Experience working with multi-disciplinary teams, external partners/clients, and managing stakeholders -- Strong cross functional leadership and consensus building
Flexibility – able to flow with project changes; when things shift course mid-stream, you can pivot and help the team re-orient quickly
Benefits
ConsumerTrack is a technology-centric internet marketing company built on a culture of excellence. We seek out the most talented people in the industry and place a high value of keeping our employees happy. You'll work with a world-class team and celebrate your successes at happy hour.
Why work for us?
Entrepreneurial culture, which promotes creative thinking and new strategies & ideas.
Competitive salary with excellent growth opportunity; we pride ourselves in having a team that exudes leadership, high initiative, creativity, and passion.
Company funding for outside classes and conferences to help you improve your skills.
Awesome medical, dental and vision plans with heavy employer contribution.
Paid vacation, holidays, and sick days
Contribution to Student Loan Debt
401k- We match 3% of employee's salary!
In-office gym and weekly fitness and yoga classes
Monthly complimentary catered breakfast/lunches
Fully stocked kitchen with snacks and beverages.
Monthly employee outings (ex. Bowling, Paintball, Bonfires, etc.).
Great office location, down the street from Manhattan Beach. We're also near the I-405, with an array of great restaurants and happy hour venues within short walking distance.
LOCAL LOS ANGELES COUNTY CANDIDATES ONLY!!
NO REMOTE WORK-we want you to be a part of our elite team!
We are an equal opportunity employer and all qualified applicants will receive consideration for employment without regard to race, color, religion, sex, national origin, disability status, protected veteran status, or any other characteristic protected by law.