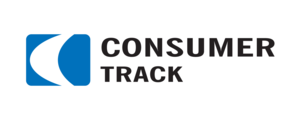 Description
Have you always dreamed of having your work to be featured on a number of major finance and news online publications such as The Wall Street Journal, The Huffington Post, and Forbes? This is your opportunity!
ConsumerTrack is a fast growing and innovative internet marketing company in the midst of an explosive growth phase. We are the preferred digital advertiser for premium financial brands such as American Express, Discover, and Allstate. We partner with a number of major media outlets such as Business Insider and US News & World Report to provide compelling and edifying personal finance content to make it easy for consumers to navigate through the world of finance.
We have an immediate need for a Features Writer to join our breakthrough Content Team. The Features Writer will use their informative wordsmith skills to write helpful, in-depth articles related to personal finance, business and consumer trends, and fiscal frugality. We're not looking for someone who can Google "how to save money" and regurgitate what they read on other personal finance blogs. We need a jack-of-all-trades writer who can easily — and quickly— shift from writing up a celebrity net worth piece to using in-house data to write a gallery on the hottest housing markets. He/she will work directly with the Content Manager to come up with fun and relevant topics with a financial twist that the world wants to know and share. If you are ambitious, driven, self-motivated and want to work in a fun, collaborative environment that is as diverse, adventurous and open-minded as the content we create, the Feature Writer job is for you!
Responsibilities:
Write high-quality, personal finance content for national GOBankingRates site and partner sites. Types of content include:
Short-form news content
Short- to long-form financial resource content
Medium- to long-form evergreen content
Long-form financial, real estate and travel studies
Work with editorial director, as well as SEO, PR, and Social teams to craft content that meets business objectives and is effective across all channels
Respond to media inquiries, representing GOBankingRates from an expert perspective
Help develop and evolve the GOBankingRates voice
Requirements
Degree in Journalism, English, Communications or related field, and/or credentialed in financial field
At least three to five years experience working across multiple verticals, including pop culture, news, travel, personal finance, real estate and food/drink.
A professional designation in the financial field is a plus, though extensive experience writing on personal finance will also be considered.
Ability to handle heavy writing workload while meeting editorial standards and guidelines
Familiarity with writing for an online publication, with basic understanding of SEO, HTML, and WordPress or similar CMS
Knowledge of AP Style
Please send a brief cover letter, resume, and links to 2-3 published writing samples.
Benefits
ConsumerTrack is a technology-centric internet marketing company built on a culture of excellence. We seek out the most talented people in the industry and place a high value of keeping our employees happy. You'll work with a world-class team and celebrate your successes at happy hour.
Why work for us?
Entrepreneurial culture, which promotes creative thinking and new strategies & ideas.
Competitive salary with excellent growth opportunity; we pride ourselves in having a team that exudes leadership, high initiative, creativity, and passion.
Company funding for outside classes and conferences to help you improve your skills.
Awesome medical, dental and vision plans with heavy employer contribution.
Paid vacation, holidays, and sick days
Contribution to Student Loan Debt
401k- We match 3% of employee's salary!
In-office gym and weekly fitness and yoga classes
Monthly complimentary catered breakfast/lunches
Fully stocked kitchen with snacks and beverages.
Monthly employee outings (ex. Bowling, Paintball, Bonfires, etc.).
Great office location, down the street from Manhattan Beach. We're also near the I-405, with an array of great restaurants and happy hour venues within short walking distance.
LOCAL LOS ANGELES COUNTY CANDIDATES ONLY!!
NO REMOTE WORK-we want you to be a part of our elite team!
We are an equal opportunity employer and all qualified applicants will receive consideration for employment without regard to race, color, religion, sex, national origin, disability status, protected veteran status, or any other characteristic protected by law.