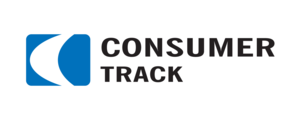 Description
ConsumerTrack is a rapidly growing internet marketing company with technology innovation at the core of our business model. Our company has built a profitable business with a reputation as the preferred digital advertiser for Fortune 1000 brands, banks, and financial institutions. We use our proprietary technology platform along with both our owned and operated sites and partner sites to reach hundreds of millions of U.S. consumers every month.
GOBankingRates, a division of ConsumerTrack Inc., is a financial website that provides readers with fresh takes on personal finance and investing tips as well as the latest in consumer banking and interest rate trends. Our studies and experts have been featured on top tier media like CBS News, TIME, LA Times, The New York Times, The Huffington Post, MSN, Associated Press, Boston.com and dozens of local media outlets and blogs.

The ideal candidate for the Data Researcher will be an Excel whiz with an ability to manipulate data with pivots and complex formulas to be used in studies and surveys on GoBankingRates.
Sourcing and gathering data from secondary sources and translating data into research findings for content publication, public relations and social media.
Design, conduct and analyze questionnaires on consumer preferences and behavior.
Assist and conduct research for all GBR segments
Development of new ideas and continuing to build on internal research database
Fact-checking
Ad hoc tasks related to the content team

Requirements
Bachelor's degree
1-2 years in a professional setting
Strong attention to detail and commitment to project goals and timelines
The ability to operate independently, show initiative and develop ideas for new research projects; ability to find information and raw datasets online
Ability to translate data and complicated information into narrative for a lay audience
Avid consumer of online news and information
Must be knowledgeable with Excel
Benefits
ConsumerTrack is a technology-centric internet marketing company built on a culture of excellence. We seek out the most talented people in the industry and place a high value of keeping our employees happy. You'll work with a world-class team and celebrate your successes.
Why work for us?
Entrepreneurial culture, which promotes creative thinking and new strategies & ideas.
Competitive salary with excellent growth opportunity; we pride ourselves in having a team that exudes leadership, high initiative, creativity, and passion.
Company funding for outside classes and conferences to help you improve your skills.
Awesome medical, dental and vision plans with heavy employer contribution.
Paid vacation, holidays, and sick days
Contribution to Student Loan Debt
401k- We match 3% of employee's salary!
In-office gym and weekly fitness and yoga classes
Monthly complimentary catered breakfast/lunches
Fully stocked kitchen with snacks and beverages.
Monthly employee outings (ex. Bowling, Paintball, Bonfires, etc.).
Great office location, down the street from Manhattan Beach. We're also near the I-405, with an array of great restaurants and happy hour venues within short walking distance.
LOCAL LOS ANGELES COUNTY CANDIDATES ONLY!!
NO REMOTE WORK-we want you to be a part of our elite team!
We are an equal opportunity employer and all qualified applicants will receive consideration for employment without regard to race, color, religion, sex, national origin, disability status, protected veteran status, or any other characteristic protected by law.