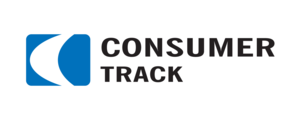 Account Executive - Video and Content Advertising
Description
ConsumerTrack is a rapidly growing digital marketing company and content platform with technology innovation at the core of our business model. Our Team has built a profitable company with a reputation as the preferred digital advertiser for Fortune 1000 brands, banks, and financial institutions. We use our proprietary technology platform along with both our owned and operated sites and partner sites to reach hundreds of millions of US consumers every month.
We hire high performance individuals that are highly accountable, able to collaborate and communicate in a Team environment and who want to be the very best that they can be every day. The opportunities are endless at ConsumerTrack and we will continue to promote from within based on great performance and the impact you can make to the Company.
ConsumerTrack is looking for an Account Executive to sell Ad Sponsorships and Video Pre-Rolls on www.Gobankingrates.com and RewardandTravel.com This Account Executive will sell flat rate packages to Fortune 1000 companies, with deep relationships in the financial sector and/or Travel sector, to promote their brand, initiative, or product.
This position has an unlimited earnings potential and opportunity to grow within the company based on performance, impact to the company and overall ability to participate and influence our growth culture.
This role is salary + commission, with uncapped commissions.
Responsibilities:
Reach out to and pitch sponsorship opportunities and video pre-rolls on www.Gobankingrates.com and www.RewardandTravel.com to Fortune 1000 companies .
Develop and maintain professional, deep integrated relationships with internal client teams and PR/advertising agencies.
Plan and execute sales activities to meet aggressive new business growth goals.
Proactively uncover sales opportunities with targeted prospects and close sales successfully.
Work with internal product, ad ops, and content team for ad/pre-roll launch
Identify, build and manage funnel of Fortune 1000 companies.
Expand understanding of how data is used to make better business decisions and increase revenue by analyzing performance data and providing recommendations to reach monetization Key Performance Indicators (KPI's).
Continuously hit and exceed sales targets and accurately forecast business.
Travel when necessary to meet potential clients and current clients.
Requirements
Experience in managing online advertising campaigns.
Minimum of 5 years sales experience - 1 year directly selling sponsorships.
Experience selling sponsorships within financial industry ideal, but not required
Strong analytic skills and ability to grow and present ROI goal.
Ability to manage multiple responsibilities and projects.
Strong negotiation skills.
Experience managing campaigns on CPA, CPC, CPM and sponsorship models.
Extensive analytical capabilities in quantifying, reporting and documenting performance metrics.
Experience successfully collaborating among cross-functional teams.
Bachelor's degree required.
Should enjoy a challenging, dynamic and fast-paced work environment.
Must possess an entrepreneurial and results driven attitude.
Strong experience in utilize Salesforce, Excel and PPT presentations/decks.
Benefits
At ConsumerTrack Inc., we seek out the most talented people in the industry and place a high value of keeping our employees happy and fulfilled by offering the following company-wide benefits:
Entrepreneurial culture, which promotes creative thinking and new strategies and ideas
Competitive salary + commission with excellent growth opportunity
Company funding for outside classes and conferences to help you improve your skills
Awesome medical, dental and vision plans with heavy employer contribution
Paid vacation, holidays, and sick days
401k: We match 3% of employee's salary after one year of full-time employment
On-site gym
Monthly employee activities
We are an equal opportunity employer and all qualified applicants will receive consideration for employment without regard to race, color, religion, sex, national origin, disability status, protected veteran status, or any other characteristic protected by law.