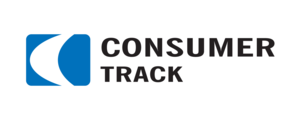 Description
ConsumerTrack is a rapidly growing digital marketing company and content platform with technology innovation at the core of our business model. Our Team has built a profitable company with a reputation as the preferred digital advertiser for Fortune 1000 brands, banks, and financial institutions. We use our proprietary technology platform along with both our owned and operated sites and partner sites to reach hundreds of millions of US consumers every month.
Over the past 12 years, ConsumerTrack has grown within the personal finance verticals, dramatically expanding the volume of data collected. With this growth comes the opportunity to leverage our data in new and meaningful ways to drive improvements across all aspects of the organization. This Data Product Manager will help define, developed, and build stories around our data and trends. This person will identify opportunities for tracking, testing, and deliver findings with recommended optimizations for our business model across departments. This position requires an ability to work with business units as well as data engineers to continuously improve our reporting platform, and build self-serve reporting services for each department to access key data from multiple sources.
This role will be focused on providing an outstanding experience to our end users by understanding their needs and business use cases and delivering with actionable data solutions. This role requires a balance of technical experience in dealing with data, data sources and reporting platforms (Tableau) with business acumen and the understanding of how to create intuitive reports, insights and actionable intelligence for each business unit and various departments. The Data Product Manager will be focused on delivering quality data products including executive dashboards, department level reports, and insights. And how we measure success is not only delivery, but also adoption.
To be successful in this role you must have prior experience in building data products and have a proven track record working with business partners and engineering teams. You will also need to have prior experience or high degree of interest in design and analytic techniques. Strong business communication skills are required to drive.
REQUIREMENTS
Define – Author and own product requirements: clear, concise functional specifications for consumption by engineering
Understand and Innovate – Research customer and business needs, technical or performance tradeoffs, and understand how to build the right balance into the product. In a fast changing environment, find or generate the big ideas that keep the product relevant and useful.
Strategize – Work with department heads and stakeholders to build trust and help set the strategic direction for what the Analytics and Data engineering team delivers to support business goals.
Build – Engage directly with data engineering to build actionable, scalable, parameterized data products that can be adjusted quickly based on market and client needs, tool advancement, new information, or industry shifts.
Lead and evangelize – Drive complex decisions involving multiple stakeholders with potentially diverging opinions; communicate the vision and improve the adoption of Analytics teams' data products.
Measure – Many of the data products the Analytics team builds will drive performance improvement across the different business units. Measure the right KPIs that will help stakeholders and the tech team identify what they have as levers to drive positive change.
Requirements
Experience: 5-7 years of relevant work experience in shipping data products, products in digital analytics and data, web portals or mobile reporting apps, executive dashboards, enterprise reporting
Strong technical background – comfortable with working with software and data engineers and database administrators to discuss trade-offs, design decisions, and outcomes
Demonstrated success managing priorities and multiple projects across multiple disciplines, and a track record for deploying and training multiple end users
Experience working with JIRA or similar project management systems on Agile Scrum/Kanban projects
Prior experience developing platform features and API-based products that can be leveraged across multiple tools and products
Experience working with and managing vendors, and working on data aggregation and ingestion from 3rd party sources, intimate knowledge of DoubleClick (DFP & DFA), Google AdWords, Google Analytics data sources
Intermediate SQL knowledge, experience in data profiling and solid understanding of data warehousing a plus.
Intermediate experience working with Tableau Server a plus.
High energy, motivated self-starter with ability to take direction and manage team's priorities
Exceptionally high standards in communicating the results of analysis in a clear and effective manner with demonstrated skill in teaching others
Detail Oriented and Proactive
BS/BA in computer or engineering field preferred
Flexibility – able to flow with project changes; when things shift course mid-stream, you can pivot and help the team re-orient quickly
Benefits
ConsumerTrack is a technology-centric internet marketing company built on a culture of excellence. We seek out the most talented people in the industry and place a high value of keeping our employees happy. You'll work with a world-class team and celebrate your successes.
Why work for us?
Entrepreneurial culture, which promotes creative thinking and new strategies & ideas.
Competitive salary with excellent growth opportunity; we pride ourselves in having a team that exudes leadership, high initiative, creativity, and passion.
Company funding for outside classes and conferences to help you improve your skills.
Awesome medical, dental and vision plans with heavy employer contribution.
Paid vacation, holidays, and sick days
Contribution to Student Loan Debt
401k- We match 3% of employee's salary!
In-office gym and weekly fitness and yoga classes
Monthly complimentary catered breakfast/lunches
Fully stocked kitchen with snacks and beverages.
Monthly employee outings (ex. Bowling, Paintball, Bonfires, etc.).
Great office location, down the street from Manhattan Beach. We're also near the I-405, with an array of great restaurants and happy hour venues within short walking distance.
LOCAL LOS ANGELES COUNTY CANDIDATES ONLY!!
NO REMOTE WORK-we want you to be a part of our elite team!
We are an equal opportunity employer and all qualified applicants will receive consideration for employment without regard to race, color, religion, sex, national origin, disability status, protected veteran status, or any other characteristic protected by law.