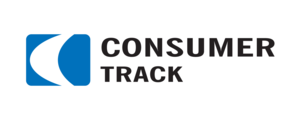 Technical Product Manager
Description
ConsumerTrack™ is unique in the digital marketing and media industry - we combine marketing, digital, content and fintech. Our performance based approach increases brand awareness and generates targeted audience engagement on our internal web properties and partner sites.
We are seeking a seasoned Technical Product Manager to contribute to the growth and innovation of ConsumerTrack's digital marketing products. The Technical Product Manager will be tasked with end-to-end product development on one or more of ConsumerTrack's successful applications. This role will be working with all teams in the company: sponsors from various departments, the design team to innovate new designs, adding functionality with our engineering team, and collaborating with the analytics team to analyze data to make product improvements.
The ideal candidate must have demonstrable experience managing complex technical software development under tight deadlines. The Technical Product Manager is responsible for defining product capabilities, optimizing features and functionality, monitoring project timelines, risks, action items and change requests plus fully scoping requirements, use cases and anything else related to his/her projects.
Candidates should be well versed in distilling business requests and requirements from Sales, Marketing, and Strategy, working with UX/Design and Technical teams to translate them into technical project requirements. Candidates should be able to work with Technical leads for scoping, resourcing, timelines and project management.

Work closely with technical internal teams, including engineering and development, to write user stories and detailed requirements, to lead daily scrum and project meetings, and to ensure features and deliverables meet success criteria that you set and verify.
Become the internal subject matter expert on our credit products, be able to provide technical implementation support and guidance on implementation feasibility for components including APIs, system integration, data security, and tracking.
Develop and present product plans, project updates, and feature releases. Provide monthly and quarterly reports on key success metrics.
Communicate with stakeholders, customers, sales, and other business teams. Interface with business leads to gather requirements which will be translated into scope and requirements documents for the development team.
Work with UX/Design for visual wireframes and/or interactive mocks to support project needs.
Identify milestones and assign detailed deliverables to relevant individuals on Tech and QA. Work with QA Lead to ensure completed projects adhere to specs and reflect business/brand goals.
Create documentation for delivered products and tools such as how to use guides, onboarding partner documents, spec sheets.
Ensure that project schedules adhere to the product roadmap and advise senior leaders of potential roadblocks. Responsible for project shipping on time and complete.
Requirements
5+ years of experience as a product manager on Adtech, complex data, web products and/or internal applications, with demonstrated track record of successful product delivery and adoption.
Bachelor's degree (preferably in Engineering or Information Management) or related discipline
Solid track record of technical acumen, being able to quickly understand technical details of a product or platform.
Experience working on hosted marketing flows, data-as-a-product, and digital ad formats from impressions and leads to video pre-roll.
Excellent problem solving skills and solutions-oriented, eagerness to get hands-on and into the details to fully understand and then optimize the product.
Skilled in Agile project management tools such as Jira, Confluence or MS Project
Experience creating wireframes or clickable prototypes with tools such as Visio, Balsamiq or InVision
Demonstrated willingness to be flexible and adaptable to changing priorities
Excellent verbal and written communication
Ability to work full-time in-office in our LA location
Benefits
Competitive salary with excellent growth opportunity; we pride ourselves in having a team that exudes leadership, high initiative, creativity, and passion.
Awesome medical, dental and vision plans with heavy employer contribution.
Paid vacation, holidays, and sick days.
401k - We match 3% of employee's salary after the first year of employment.
Fully stocked kitchen with snacks and beverages.
NO REMOTE WORK -- we want you to be a part of our elite team!

We are an equal-opportunity employer, and all qualified applicants will receive consideration for employment without regard to race, color, religion, sex, national origin, disability status, protected veteran status, or any other characteristic protected by law.