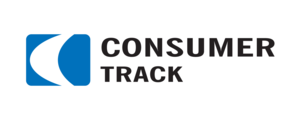 Description
ConsumerTrack is a rapidly growing digital content and media company with technology innovation at the core of our business model. Our Team has built a profitable company over the past decade with a reputation as the preferred digital advertiser for Fortune 1000 brands, banks, and financial institutions. We use our proprietary technology platform along with both our owned and operated sites and partner sites to reach hundreds of millions of US consumers every month.
We hire high performance individuals that are highly accountable, able to collaborate and communicate in a Team environment and who want to be the very best that they can be every day. The opportunities are endless at ConsumerTrack and we will continue to promote from within based on great performance and the impact you can make to the Company.
The Digital Media Buyer is responsible for the implementation of daily management and optimization of assigned digital marketing campaigns. This position will assist in strategy and planning responsibilities including research and insights derived from past campaign performance and cross verticals learnings. A thorough, hands on knowledge of Google's Double Click Ad Products (DBM & DCM), AdWords and Facebook Power Editor is required. A critical eye for detail and a love for data analysis is a must. Experience with retargeting, online video campaigns, programmatic/real-time bidding (RTB) and accounts that focus on ROI is a strong plus.
Responsibilities:
Own the day-to-day management and optimization of assigned media marketing campaigns.
Pulls and analyzes campaign performance reports to inform daily optimizations and testing recommendations.
Reviews RFPs and filters for most suitable proposals to develop customer acquisition plans for clients.
Insures that campaign KPIs and objectives are met both near and long term.
Prepares research and insights to inform ongoing media recommendations.
Manages budget allocations and bid parameters to deliver most efficient results.
Communicates with media representatives to negotiate the best placement and rates, and to ensure highest value-add, and optimal use of budgeted funds.
Keeps current on media trends, attends industry conferences and encourages innovation/creativity throughout all projects.
Perform other related duties as required or assigned.
Requirements
Education:
Bachelor's degree (B.A. or B.S.) required
Qualifications:
3-5 years related experience required in direct response media buying with a history of consistently meeting customer acquisition goals.
Extensive experience purchasing and managing a variety of online media campaigns (display/banners, social media, advertorials, native, contextual, etc.).
Proven ability to accommodate evolving responsibilities, competing priorities and changing needs of client/department.
Strong attention to detail and master of media math.
Experience working in a customer acquisition environment that is goal derived.
Thorough understanding of digital creative strategy development.
Strong decision-making, organizational, planning and problem-solving skills.
Enthusiasm for translating data into actionable insight relevant to marketing program objectives.
Experience with various deal structures including CPC, CPA, CPM and knowledge of the unique nuances and structural characteristics of campaigns.
Must be proficient in Microsoft Office products such as Word, Excel and PowerPoint
Experience with campaign management/ad serving technology: Double Click, DART, Double Click Bid Manager, AdWords or Facebook Power Editor. etc
Benefits
ConsumerTrack is a technology-centric internet marketing company built on a culture of excellence. We seek out the most talented people in the industry and place a high value of keeping our employees happy. You'll work with a world-class team and celebrate your successes.
Why work for us?
Entrepreneurial culture, which promotes creative thinking and new strategies & ideas.
Competitive salary with excellent growth opportunity; we pride ourselves in having a team that exudes leadership, high initiative, creativity, and passion.
Company funding for outside classes and conferences to help you improve your skills.
Awesome medical, dental and vision plans with heavy employer contribution.
Paid vacation, holidays, and sick days
Contribution to Student Loan Debt
401k- We match 3% of employee's salary!
In-office gym and weekly fitness and yoga classes
Monthly complimentary catered breakfast/lunches
Fully stocked kitchen with snacks and beverages.
Monthly employee outings (ex. Bowling, Paintball, Bonfires, etc.).
Great office location, down the street from Manhattan Beach. We're also near the I-405, with an array of great restaurants and happy hour venues within short walking distance.
LOCAL LOS ANGELES COUNTY CANDIDATES ONLY!!
NO REMOTE WORK-we want you to be a part of our elite team!
We are an equal opportunity employer and all qualified applicants will receive consideration for employment without regard to race, color, religion, sex, national origin, disability status, protected veteran status, or any other characteristic protected by law.